Feel the south wind … Ushibuka Haiya dance experience!
Experience the roots of the Haiya folk song "Ushibuka Haiya" that has been transmitted to 40 locations nationwide!
We observe the Haiya dance of the local Haiya preservation society, and then dance with the local people in the rhythm of the Haiya clause.
牛 Ushibuka Haiyabushi, which has been handed down from Amakusa for a long time, is said to be the origin of Japanese Haiya folk songs. After receiving a lecture on how to dance from the locals, dance together happily along with the light Haiyabushi.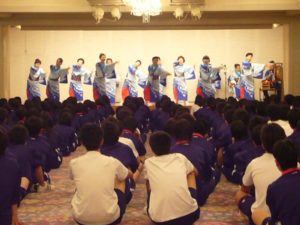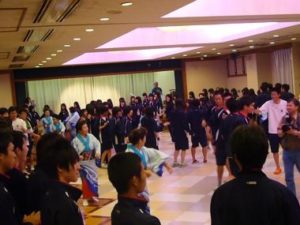 Organizer: Ushibuka Haiya Preservation Society
Period: All year
Price: from 20,000 yen
Please make a reservation by 7 days.
Time required: about 60 minutes
Place: Ushibuka Kaisaikan